Karla's Book Club! New Voices for Transformation
April 20 @ 7:00 pm

-

8:30 pm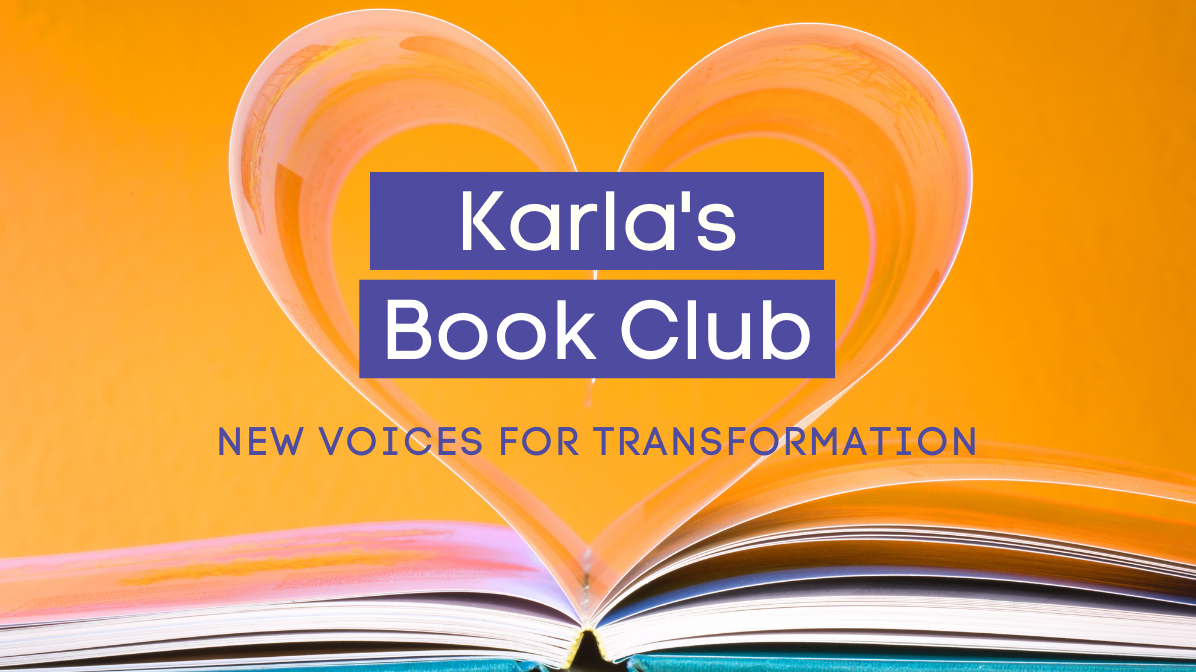 New Voices for Transformation
Using the wisdom of BIPOC voices as our foundation, join Karla each month to explore personal transformation, development and growth through the magic of books.
This book club will focus on the themes and ideas presented in the monthly book choice. We will explore how these ideas can influence, inspire, and teach us to live more fully in the life we are creating for ourselves.
Karla's choices will be thought provoking and powerful. She is excited to be amplifying, elevating, spotlighting and celebrating these brilliant authors of colour, who all too often are underrepresented.
As a Personal Transformation Coach and author, Karla will lead these discussions to promote the possibilities of deep shifts in our ways of being, feeling and acting.
To be part of this awesome book club is easy! Just read the book selection, RSVP to get access to the zoom link, and join Karla every fourth Tuesday of the month for an engaging, interactive, informal conversation.
A couple of notes:
You are welcome to join even if you haven't read the book. We will focus more on the ideas and themes of the book than on the specific content.
When purchasing the monthly book selection, I encourage you to buy locally and from a BIPOC bookstore if possible. In Toronto I shop at A Different Booklist, https://www.adifferentbooklist.com/
Please make sure you register to get access to the zoom link. Please be prepared to use a device with video on the call. You will be asked to turn your video on for the call to promote great dialogue and community.
Fee: $5 (All proceeds to be donated each month to an organization supporting racial justice, equity, and inclusion). Our first donation was made to the Toronto Chapter of BLM.
April Book Club Selection:
The Power Of Chowa by Akemi Tanaka
This inspiring guide introduces the Japanese wisdom of chowa—the search for balance—to help us find harmony and peace in every area of our lives.
The Japanese wisdom of chowa offers a fresh approach to being, showing us how to create space and symmetry at work, at home, and in our relationships. Chowa is an ancient philosophy and set of practices that enable us to discover what matters most in our individual lives, and help us transform our way of thinking about ourselves and others.
By harnessing the power of chowa, we can learn to ignore the ephemera, focus on the important things, and cultivate a steady state of equilibrium and calm that gives us the confidence and fortitude to handle any challenge we may face. Following the practical steps in this empowering book, we can better balance our priorities and relationships and find inner strength and flexibility in times of change and stress.
With The Power of Chowa, curious seekers can achieve wellness, happiness, and contentment every day.