The Monday Morning Optimist Club
August 17, 2020 @ 9:00 am

-

10:00 am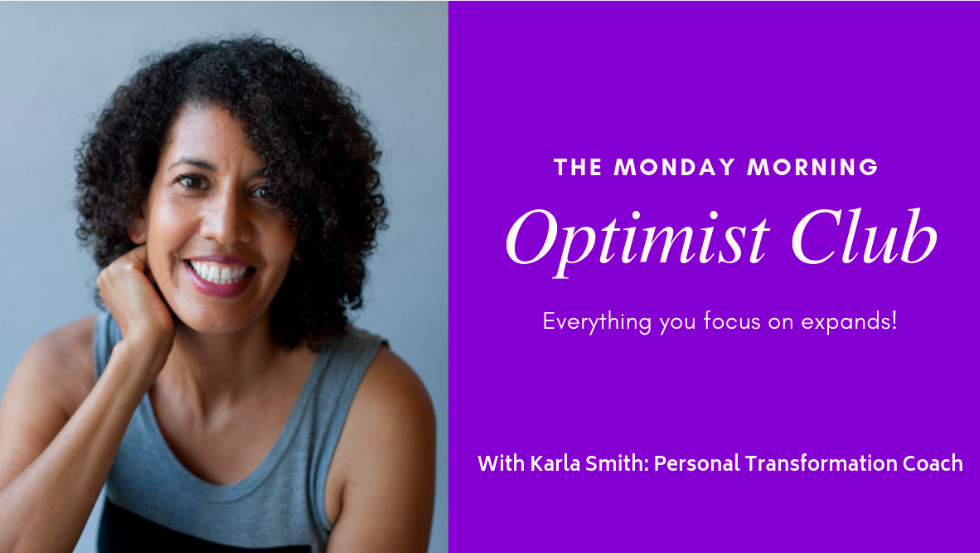 THE MONDAY MORNING OPTIMIST CLUB
Do you sometimes struggle on Mondays to find the energy to be motivated? Do you feel sluggish and heavy when facing personal or work-related challenges? Would you like to begin your week feeling more positive?
Elevate your attitude in this free ONLINE group with Personal Transformation Coach Karla Smith. Our focus is on creating an optimistic outlook so you can feel inspired! We will highlight topics and tools which will help you stay positive, hopeful and light throughout your week!
Each Monday you will leave the call feeling uplifted and excited about your week ahead. Karla will expertly guide the group with compassion, kindness and respect for each participant.
ABOUT KARLA SMITH As a Personal Transformation Coach Karla has helped so many clients move forward from feeling stuck. Whether they are dealing with the difficult feelings of acute traumas or longstanding transitions, she helps people uncover the negative beliefs and patterns that are blocking them, create the tools and skills needed to let go of these patterns and set new goals to move forward in their lives with joy and optimism.