The Sunday Evening Optimist Club
November 1, 2020 @ 8:00 pm

-

9:00 pm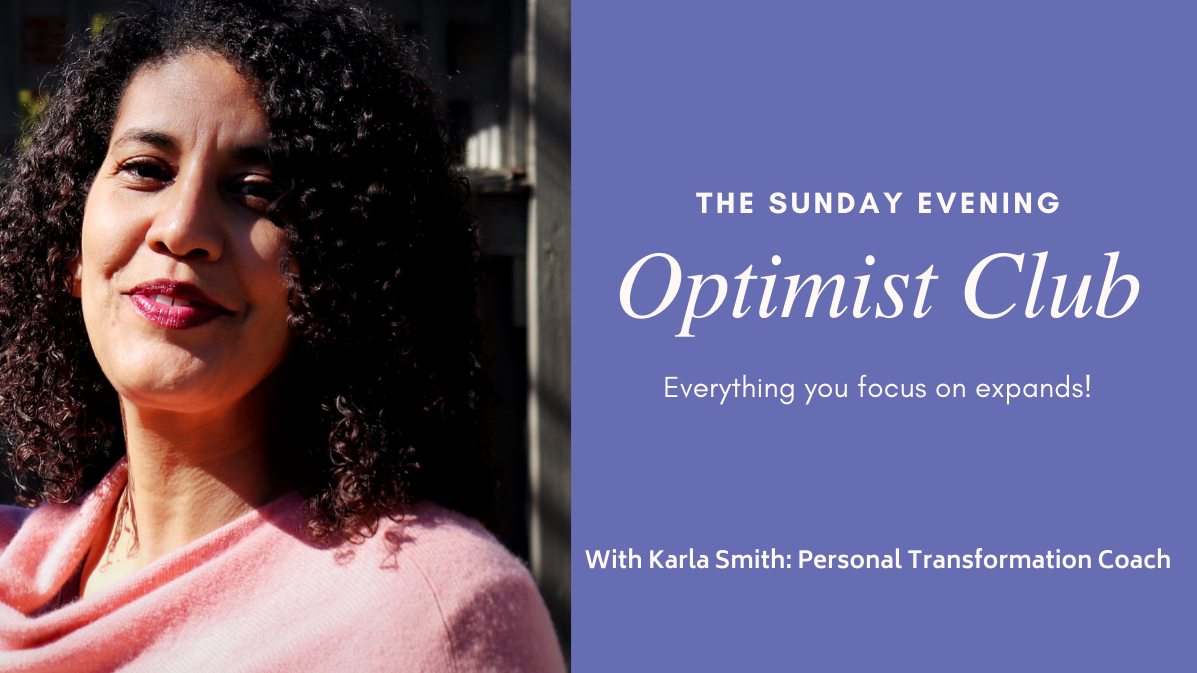 Do you sometimes struggle on to find the energy to be motivated?
Do you feel sluggish and heavy when facing personal or work-related challenges?
Would you like to begin your month feeling more positive?
Elevate your attitude in this free ONLINE group with Personal Transformation Coach Karla Smith.
Our focus is on creating an optimistic outlook so you can feel inspired! We will highlight topics and tools which will help you stay positive, hopeful and light throughout your month!
Every first Sunday of the month join us to feel uplifted and excited about your what lies ahead. Karla will expertly guide the group with compassion, kindness and respect for each participant.
ABOUT KARLA SMITH
Karla is a Personal Transformational Coach, Speaker, Writer/Blogger, and Optimism Expert dedicated to guiding people to live a life full of optimism and joy!
She is a brilliant problem solver and deep thinker who offers her clients an optimistic, uplifting perspective to life that propels them to take the inspired actions they need to shift and grow.
As a Certified Personal Life Skills Coach, Karla helps her clients untangle from their pessimism, self-doubt and feelings of fear so that they can begin to see how capable and equipped they are of handling any changes they face or are ready to make.
Karla's experience, wisdom and thoughtfulness elevates her clients to new heights, making it possible for them to create transformative changes and live their best lives.